This is Microsoft's Generation 9 console which will be released during the holiday season of 2020. At this time, we don't know a more specific release date or pricing (although the Xbox One and Xbox One X were both £430 at launch). The new console series is being advertised as the generation with players at the centre, which is a step away from the Xbox One's advertisement as a media centre for the whole household.
The Xbox One Series X has several new features, such as:
Quick Resume which will allow you to continue multiple games from a suspended state -returning you to where you were in game and to what you were doing without waiting through long loading screens.
Backwards Compatibility all the way back to the original Xbox. This means that games made for earlier versions of the Xbox can possibly benefit from a more stable framerate, faster load times and improved resolution. Since writing, Xbox has also annouced that they will be trying to double the frame rate of older games and give them HDR support. Also, the Xbox Series X is compatible with Xbox One gaming accessories. 
One-time purchase needed for Xbox One and Xbox Series X -If you buy a game on either console, you can then play the correct version of the game on both consoles. This technology is called Smart Delivery and it will be available for exclusive Xbox Game Studio titles.
The Xbox Series X with its shiny new features will be running on AMD's latest Zen 2 processor RDNA 2 architectures. The new console will support a frame rate of up to 120 FPS. However, in contrast to what had been rumoured a few years ago, there will still be a disk tray, which will support 4k Blu-ray and DVDs. Also, the Xbox Series X is 4K by default, and is 8K ready for gaming purposes. The console has one Terabyte of SSD & CPU storage. Another important update is that there will be a new and improved cooling system, with internal components and three air flow channels. This according to Microsoft will distribute the temperatures more evenly, keeping the console quiet and cool.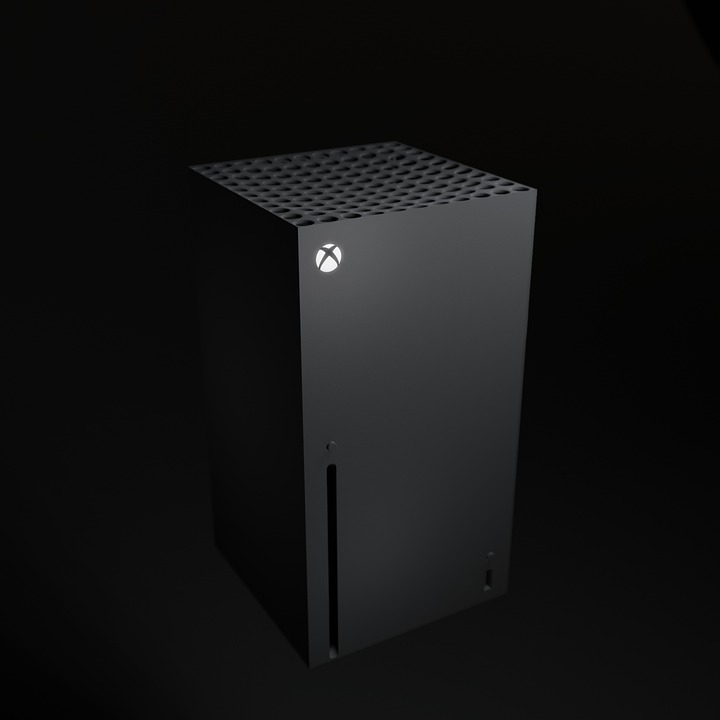 The design for the new console has been shown. It is itself a huge departure from all previous consoles before it. The design is very reminiscent of a small PC tower rather than the flat rectangle shape of older systems.
The controller for the Xbox Series X has been updated, although not to the extremes of the competing new PS 5 controller. The controller now has a share button that is similar to the PS4. Additionally, there are now grips on the bumper and trigger buttons and a hybrid keypad like the PRO controller. The pairing system has also been improved; meaning it will be easier to pair the controller with supported consoles PCs and mobile devices. (Which devices these will be is unknown at the time of writing.) There have not been many other changes made to the controller aside from a few basic additions, as this was the primary thing the Xbox one was praised on.
Here is a list of upcoming games for the console:
Bright Memory Infinite: A sci-fi shooter and hack and slash set in a world inspired by feudal Japan
Scorn: A horror FPS inspired by the works of H.G. Giger and Zdzisław Beksiński. This will be a Microsoft exclusive.
Chorus: A psychological space combat shooter
Madden 21: The latest game in the American football simulator series Madden
Vampire the Masquerade: Bloodlines 2: Action RPG where you are a vampire in Seattle during the holiday season
Call of the Sea: A puzzle game set in the 1930s where you play as Norah, a woman looking for her lost husband. Also, the art style is reminiscent of The Witness. This will be a Microsoft exclusive.
The Ascent: A cyberpunk action RPG. This will be a Microsoft exclusive.
The Medium: This survival horror has you play as Marianne, who ends up investigating the murder of a small child. This will be a Microsoft exclusive.
Scarlet Nexus: An anime-style sci-fi game where you play as a special agent with psionic powers
Second Extinction: An online co-op FPS where you hunt down and kill mutated dinosaurs
Yakuza: Like A Dragon: An RPG where you play as a Yakuza member who took the blame for a crime he didn't commit. When he is released from prison almost two decades later, he is shot and left for dead, triggering a revenge quest.
Assassin's Creed: Valhalla: The newest instalment in the action adventure game series Assassin's Creed. We have an article on it here.
EDITED: 31 May 2020